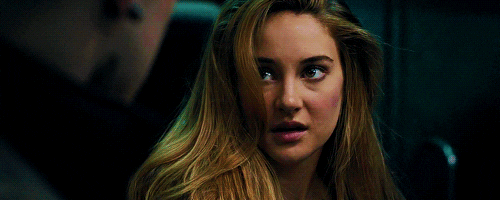 Autumn Clarise Shaw
The Basics
Nicknames:
Age:
17
Blood Status:
Pureblood
Hometown:
Peterbourgh, England
Current Home:
Southend-on-Sea, England
Nationality:
English and French
School:
Hogwarts
Sexual Orientation:
Heterosexual
Wand:
9 inches, Hemlock, Manticore Hair, Rigid, Unyielding
Appearance
Autumn stands at about 5.8 and she has fair skin and deep brown hair. Her hair comes down to her back and she has brown eyes. Her dressing sense tends to be what's in style and she often wears what's in style. The girl doesn't have tattoos because she doesn't like the idea of imprinting her body. And she has some minor childhood scars.
Personality
Autumn in many ways could be described as someone who is extremely ambitious and likes to keep thing pure. She is very protective when it comes to her siblings and she tends to have little to no time for her free time. This has led her to in many ways be bitter and disliking most people. She believes in stereotypes and if she could the girl tries to avoid dating at all costs, and in many ways, it has led not to know limits. But she is also a woman who believes in being self-made and being like all the successful past women.
Family
(At least 1 paragraph about who are your parents, siblings etc. Also would be great to mention their ages, jobs etc too)
History
Character History:
Autumn comes from an extremely rich family which means most of her life had been filled with privilege. Her parents had always been the type who valued her two older siblings and tended to not really focus so much on the younger ones and it had led Autumn to be extremely independent of a young age. Despite her parents still, love them, they had jobs that tend to keep them away for most her life.
At the age of eleven, she had received her Hogwarts letter. Which had been the girl's best day, because that would be when she would end up attending her dream school. Once she got to school, Autumn had done well in all her classes. In some ways, the girl had been her professor's favorites. But it was something that she never let get to her head and when her younger siblings got to Hogwarts, she tried to help them.
Family History:
(At least 1 paragraph)