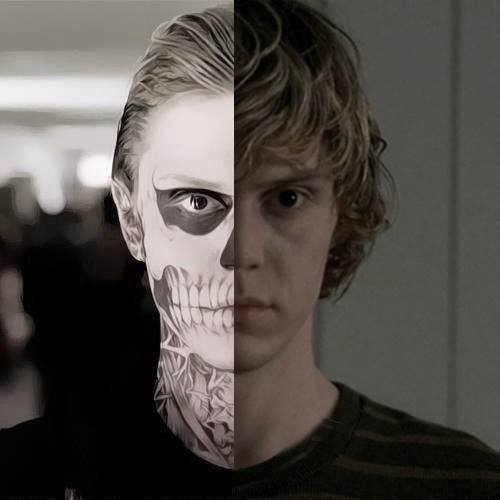 Humphrey Stephen Williams
The Basics
Nicknames:
Humphy (he loathes it)
Age:
16
Blood Status:
Halfblood
Hometown:
Edinburgh, Scotland
Current Home:
Munich, Germany
Nationality:
Born Scottish and has dual citizenship now in Scotland and Germany
School:
Durmstrang
Sexual Orientation:
Heterosexual
Wand:
Alder, rather rigid, 12 1/2"
Appearance
Humphrey has brown hair naturally but started dying it a dirty blonde when he was eight and keeps up with it even while at Durmstrang. He is thin, but has a lean layer of muscle on him and is by no means skittish when it comes to hard work or working out. Brown eyes, about six foot in height. Has a tendency to wear jeans and his red converse whenever possible with t-shirts mainly.
Personality
Is extremely good at analyzing people and is good at using reasoned arguments and just a general charisma about him to get what he wants. Is an independent person which is good, but he does not play well with others at all and over time tends to make enemies wherever he goes. Most of the time they aren't any bother, which kind of makes things boring since he can outsmart them so easily. Is kind of blind to the overall picture of things because he is rather self-centered. Hates asking for help so pride would definitely be a weakness.
Family
Humphrey has a little sister named Casey who in his opinion is far too nice. She is 12 years old and in her second year at Durmstrang. His mom is German and his father is Scottish. Caroline Diederich was his mom's maiden name before marrying into the Williams family. His father is 41 and his mother is 39. His father is a muggle, and it was quite the shock even though his mom had mentioned it was likely that their kids would be magical and had to explain why.
History
Character History:
Humphrey had a fairly normal childhood at home, got a few bumps and bruises from playing around in the backyard, but no real serious injuries. It wasn't until his family moved to Germany when he was 10 and told him he would be starting school the next year there instead of at Hogwarts that he began to get upset. He went from being a normal kid who liked books to one who kept going into violent rages and pleading with them to stay in Scotland. They ignored him, and were able to get a nice plot of land that they rent out to local farmers on the outskirts of Munich.
Over his first five years at Durmstrang the problem became more pronounced, and one day when he was being made fun of for his Scottish accent some students tied him up and put him in a box overnight to 'teach him a lesson'. The next day he looked up some combat magic and seriously injured two of them. One had to regrow all of the bones in his leg because they couldn't get the damaged tissue and bone shards to set right. After that he used the book sparingly, at least not in public.
Has some dissociative disorders that are to be revealed later. Just something to keep in mind while reading this version of Humphrey Williams. If you want to know the specifics ask me in chat or on a fb or skype about which mental illnesses they are.
Family History:
Mother met his father while on vacation, and decided to settle down in Scotland. Caroline has the magical blood as Humphrey's father is a muggle. However, the only problem is neither were a fan of the light so he had to move to go to a school that taught dark magic, or at least used to...in Germany.